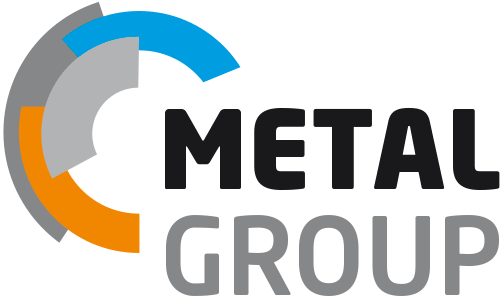 METAL GROUP is a leading industrial group in iron casting and machining.
With 6 production centres in the Basque Country in northern Spain, and with a capacity of over 50,000t/year.
We manufacture a wide range of components for various industrial sectors, from 0.5 kg to 2,500 kg.
Key figures
+

0

50

Turnover (M € /year)

0

3000

Range of parts (KG)

+

0

100

CNC machines, milling machines, lathes etc.
EXPERIENCE
Evolving with our clients,
adapting to the market
METAL GROUP has a team of over 400 professionals with over 30 years' proven experience in iron casting and machining technologies.
We have developed to provide our customers with components of high technical complexity, from 0.5 kg up to 3,000 kg, for various industrial sectors, in accordance with the required specifications and time frame.
We also integrate technological processes and offer ready-to-build solutions to optimise our customers' purchasing management, so that they can achieve their key aims in competitive environments.
Our story
30 years of experience in growing together with our clients:
1998
Metal Performers is founded
A company dedicated to machining large, highly complex parts.
1998-2011
Development and consolidation
The Company strengthens and develops its activity in demanding sectors such as heavy vehicles, combustion engines and wind power industry.
2012
Metal Smelting is founded with the acquisition of the Iurreta plant
Specialised in manufacturing cast iron parts for lifting equipment, the wind energy sector and capital goods.
2013
Acquisition of a foundry in Elorrio and machining workshop in Abadiano.
Specialized in the manufacturing of iron casting and machining parts for the automotive sector.
2014-2017
Developing
Internal synergies between plants and global commercial diversification.
2018
Acquisition of a foundry in Legutiano
Specialised in manufacturing cast iron parts for industrial vehicles, valves and construction.
MISION
We are a leading manufacturer using casting and machining technologies. Our activity is oriented to::
The satisfaction of OUR CUSTOMERS, with the implementation and development of the most innovative technology and a flexible management system with efficient work methodologies.
The financial stability of OUR COMPANY and the maximization of the benefit of OUR PARTNERS, with the best optimization of the available resources.
The creation of a safe and stable working environment, which facilitates the professional and personal development of OUR WORKERS..
The sustainability of OUR ENVIRONMENT fulfilling the commitments adopted, for the welfare of present and future generations.
VISION
In METAL GROUP we want to be recognized at European level as a reference company in casting and machining technology. We are not satisfied with our current mission and therefore we want to acquire the following strategic commitments:
We want to continue with a growth model based on the specialization of products, the digital transformation of our plants, and flexibility in our processes, towards the opening of new geographic markets and the satisfaction of OUR CUSTOMERS.
We want our workplaces to be places where OUR WORKERS feel safe, motivated, valued and inspired to provide the best of themselves every day.
We want OUR COMPANY to effectively meet its obligations, generate a common value, safe and lasting, being a solvent and future-oriented company for OUR PARTNERS.
We want to continue implementing the best environmental systems in our centres so that we do not generate impacts in our ENVIRONMENT, joining the evolution of an increasingly sustainable community.
VALUES
Excellence and desire for improvement.
Methodology at work.
Trust with our customers.
Innovative and non-complacent spirit.
Professionalism and honesty.
Teamwork.
Open communication.